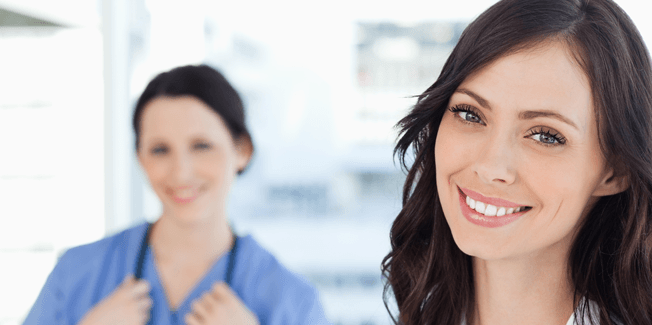 Bowel Cancer Prevention
Approximately 80 Australians die from bowel cancer every week, which is why prevention should be a priority for everyone. Perhaps even more alarming than these numbers is the lack of information these patients have regarding their symptoms. This disease can be treated successfully if detected in its early stages, but currently fewer than 40 per cent of colorectal cancers are detected early.
It's a long-standing truth – "prevention is better than a cure". So we've listed some healthy habits to incorporate into your everyday life to help with preventing Bowel Cancer. Although no cancer is entirely preventable, it's been estimated that making changes to your diet and physical activity can reduce the incidence of bowel cancer by up to 75%!
---
Bowel Cancer Diet
There is sufficient and convincing evidence that foods containing dietary fibre, and that consumption of vegetables and fruits that contain antioxidants may offer some protection against developing bowel cancer. Eating red meat and particularly processed meat may increase the chances of developing bowel cancer.
---
Exercise For Bowel Cancer
Convincing evidence shows that higher levels of physical activity protect against colon (not rectal) cancer. It's recommended to start with a minimum of 30 minutes exercise where the heart rate is elevated, increasing to 60 minutes every day. Limiting habits which involve being seated for long periods, e.g. watching television, is also a great way to minimize contributing factors.
If you know anyone at risk or displaying symptoms, encourage them to ask for a Doctor's referral; Prevention can be possible through our Colonoscopy procedure, which offers the best chance of early detection and cure.
---
Are You At Risk?
Once you have read the important information below and would like to be screened for bowel cancer, you will need to follow this procedure:
Step 1. Call us on 9781 5959 to make an appointment
Step 2. Print Referral Form and take it to your Doctor
Step 3. Click here to Read the Appointments Page
---
Who is at risk?
Prevention is increasingly important for those who match the following criteria:
Are aged 50 years and over (risk increases with age)
Have a significant family history of bowel cancer or polyps
Have had an inflammatory bowel disease such as Crohn's disease or ulcerative colitis
Have previously had special types of polyps, called adenomas, in the bowel.
---
Colonoscopy to help prevent bowel cancer
Colonoscopy is currently the most accurate way of detecting and the only means of removing polyps from the bowel. If polyps are left untreated, a significant percentage of these will eventually develop into bowel cancer.
Polyps rarely produce symptoms and usually are discovered by inspection at the time of colonoscopy, so early identification of polyps is the best method of prevention
Most polyps can be safely removed during a colonoscopy to help prevent the cancer.
---
The national bowel cancer screening program
Take advantage of the free National Bowel Cancer Screening Program, which is currently in place for screening all Australian citizens aged 50, 55 and 65 without symptoms with FOBT (faecal occult blood test).
Ask Direct Endoscopy staff for details of how you can take steps to prevent bowel cancer or book a colonoscopy as a preventative measure.

Latest posts by Dr David Badov
(see all)