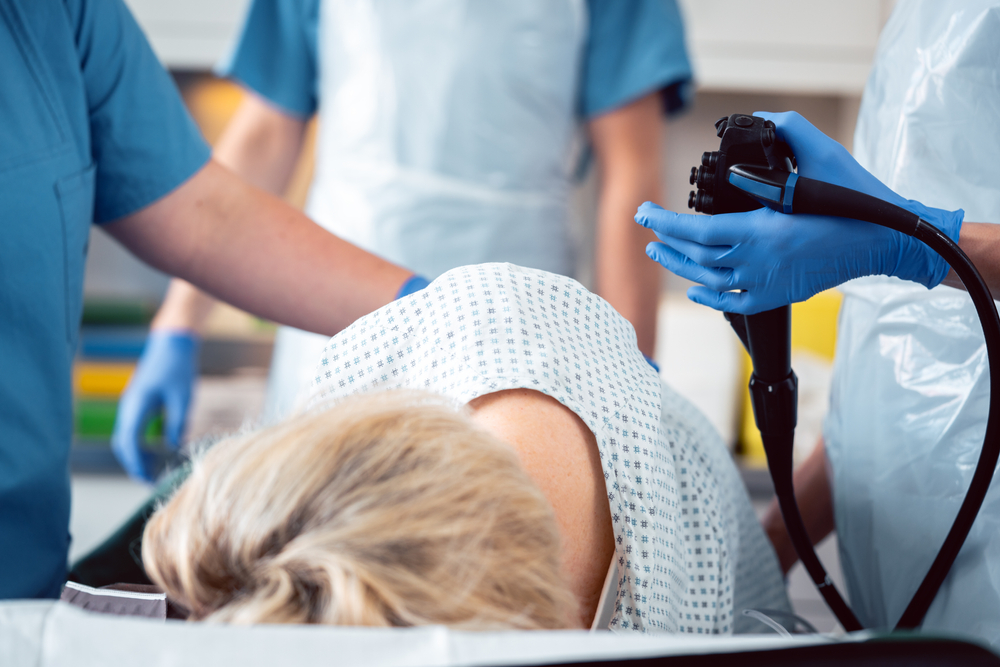 5 Colonoscopy Melbourne Clinics With Over 20 Years Experience
Your Direct Endoscopy Melbourne colonoscopy will involve a flexible tube called a colonoscope being inserted through the rectum to examine the inside of the colon and bowel for abnormalities, such as polyps or cancer. The colonoscope is equipped with a light and camera, which transmit images of the colon and rectum to a monitor. During the procedure, the physician may also collect tissue samples or remove polyps for further analysis or treatment.
Symptoms & Conditions Investigated By Colonoscopy
Your doctor may recommend colonoscopy in Melbourne to examine inflammatory bowel disease, a history of colon polyps in you or a close relative, and to rule out colon cancer. The following symptoms of bowel disease can be effectively investigated using this procedure:
Abdominal pain
Rectal bleeding
Change in bowel habits (e.g. prolonged diarrhoea)
Lower abdominal pain
Blood in the stools
Colon and bowel polyps
Screening for colon cancer (colorectal cancer)
Screening for bowel cancer
Colonoscopy is currently the best way of detecting and the only means of removing polyps from the bowel.
Conditions Treated With Colonoscopy
Colonoscopy is used to treat certain conditions, preventing the need for surgery. Polyps can be removed through the colonoscope, biopsies can be taken, and bleeding can be stopped or prevented. Bowel cancer usually starts from a bowel polyp. Bowel polyps are small growths on the lining of the bowel wall. They are common, especially as we age. Polyps are usually non-cancerous. However, some have the potential to develop into bowel cancer in the future.
---
Colonoscopy Procedure Melbourne
After a light anaesthetic is given, a small camera is inserted with images viewed on a video screen – a far more accurate method than x-ray for detecting polyps, inflammation, or early cancer.
You will be asleep for a short period of time and will not be aware of the procedure.
---
Melbourne Colonoscopy Preparation
To ensure the safe and effective practice of Colonoscopy, specific preparation of your digestive system is required. If attending Direct Endoscopy for treatment, please click on the link below and carefully read the preparation information.
---
Colonoscopy Doctor Melbourne
A colonoscopy doctor is known as a gastroenterologist, who is a specialist in gastrointestinal diseases and has received special training in colonoscopy. Your Melbourne colonoscopy doctor will insert a colonoscope into your rectum to check for abnormalities in your large intestine / lower bowel and colon.
---
Colonoscopy Clinic Melbourne
Direct Endoscopy – colonoscopy clinic Melbourne are one of the largest providers of endoscopy, colonoscopy, gastroscopy services in Victoria with five gastroenterology clinics across Melbourne we provide state-of-the-art facilities designed for the comfort and privacy of our patients, we use the latest equipment and have professional, highly qualified staff who aim to make your experience as comfortable as possible. For more general information about colonoscopies visit health direct.

Latest posts by Dr David Badov
(see all)
Frequently Asked Questions About Colonoscopy
Is colonoscopy painful?
No. Colonoscopy will require you to be sedated, meaning you won't feel any pain during the procedure. You may feel a degree of discomfort or pressure, but never any sort of pain.
What can colonoscopy detect?
Colonoscopy is used to help detect and diagnose the presence of bowel cancer, inflammation ( Colitis or Crohn's disease),  remove polyps (abnormal tissue growth), and other abnormalities inside the bowel. Tissue samples (biopsies) are often obtained from a colonoscopy procedure, which are then sent to laboratories to determine whether cancer is present in the bowels.
When is colonoscopy needed?
Colonoscopy is required to exclude significant digestive problems. These situations include:
In Australia, it is recommended that adults over the age of 50 take what is called a Faecal Occult Blood Test (FOBT). This is a non surgical test that detects early signs of bowel cancer, such as identifying blood in stools. If there is a positive FOBT result, your doctor will likely get you to undergo a colonoscopy procedure to confirm the presence of bowel cancer or other abnormalities.
Altered bowel habit such as persistent diarrhoea or constipation
Rectal bleeding
Abdominal pain
Unexplained weigh loss
Unexplained iron deficiency anaemia
Family history of bowel cancer
If other members of your family have been diagnosed with bowel cancer, you may be at higher risk than the average Australian, and will be recommended to do a colonoscopy (even if you are younger than 50 years of age).
Previous removal of polyps
If you've had colonoscopy in the past and had polyps or abnormal tissue removed, you're at higher risk of developing further polyps in the future and may need to have follow-up colonoscopy procedures every 3-5 years.
How is colonoscopy done?
A colonoscopy is performed by specialist gastroenterologists, usually in day hospital settings.
Prior to the colonoscopy, you'll be instructed to lie on your side and be administered an anesthetic or sedative injection. You will not experience any significant discomfort during the procedure.
After the anaesthetic has taken effect, your doctor will gently insert a flexible tube with a very small camera attached to the end (known as a colonoscope) into your anus, up the rectum and colon. Small amounts of air will be pumped to allow for better movement – this may cause a feeling of abdominal pressure but it will not be painful.
The camera attached to the colonoscope will then transmit images onto a video monitor, which your doctor will observe to perform the colonoscopy.
If abnormalities are found, a small tissue sample or biopsy will be acquired for laboratory testing (to identify whether there is the existence of cancer).
A colonoscopy can take anywhere from 15 minutes to an hour, depending on any additional procedures needed such as getting a tissue sample or removing polyps (growths that can potentially develop into cancer). Generally, you won't have much recollection of the procedure after the anaesthetic has worn off.
How do I prepare for a colonoscopy?
You'll be provided with the full list of details on how to prepare for your colonoscopy after booking your appointment. In most cases, changes to a clear liquid diet will be required the day before the colonoscopy, and you may also take laxatives to clean out your colon. It's crucial that your colon is prepared properly, to ensure you avoid an unsuccessful colonoscopy and have to redo the procedure at another time.
Where is colonoscopy done?
Colonoscopy procedures are performed at our Direct Endoscopy Day Hospitals in Melbourne. We have 5 hospital locations including Frankson, Hampton, Bayswater, Narre Warren, and Rosebud.