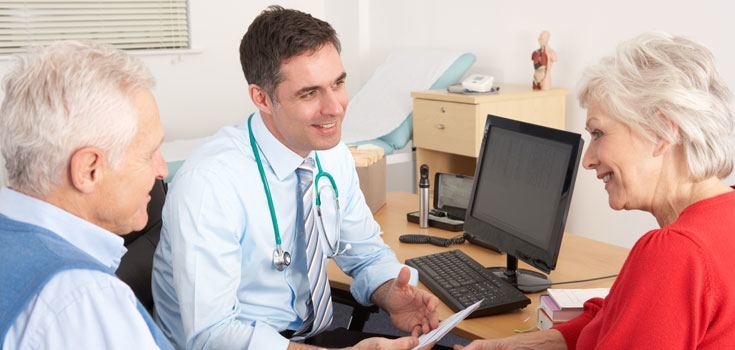 Bowel Cancer Symptoms
It is estimated that 80 Australians die from bowel cancer every week. Research shows that treatment can be possible if successfully detected early. If you are experiencing bowel cancer symptoms, consult your doctor to book a colonoscopy.
Fewer than 40 per cent of colorectal cancer is detected early because it can develop without any symptoms.
---
Are You At Risk?
Once you have read the important information below and would like to be screened for bowel cancer, you will need to follow this procedure:
Step 1. Call us on 9781 5959 to make an appointment
Step 2. Print Referral Form and take it to your Doctor
Step 3. Click here to Read the Appointments Page
---
Signs of bowel cancer
bleeding from the rectum or any sign of blood after a bowel motion
a recent and persistent change in bowel habit, for example looser bowel motions, severe constipation and/or needing to go to the toilet more than usual
unexplained tiredness (a symptom of anaemia) or iron deficiency
abdominal pain.
If you are experiencing bowel cancer signs consult your doctor and book a colonoscopy for the best chance of early detection and cure.
---
Who is at Risk?
If you fit any of the following criteria you may be at risk of developing bowel cancer even if you are not experiencing its symptoms which include
Are aged 50 years and over (risk increases with age)
Have a significant family history of bowel cancer or polyps
Have had an inflammatory bowel disease such as Crohn's disease or ulcerative colitis
Have previously had special types of polyps, called adenomas, in the bowel.
---
No Bowel Cancer Symptoms? Get a colonoscopy for peace of mind
Approximately half of all Australians are likely to develop a bowel polyp during their lifetime, but the majority of these remain undetected. Although polyps are very common, they rarely produce symptoms.
If polyps are left untreated, a significant percentage of polyps will develop into bowel cancer. Most polyps can be identified and safely removed during a colonoscopy.
---
The National Bowel Cancer Screening Program
If you are an Australian citizens aged 50, 55 and 65 without symptoms with FOBT (faecal occult blood test) you should take advantage of the National Bowel Cancer Screening Program.
Contact Direct Endoscopy if you have any further questions or book a colonoscopy today for diagnosis, prevention, or treatment.

Latest posts by Dr David Badov
(see all)