Our Blog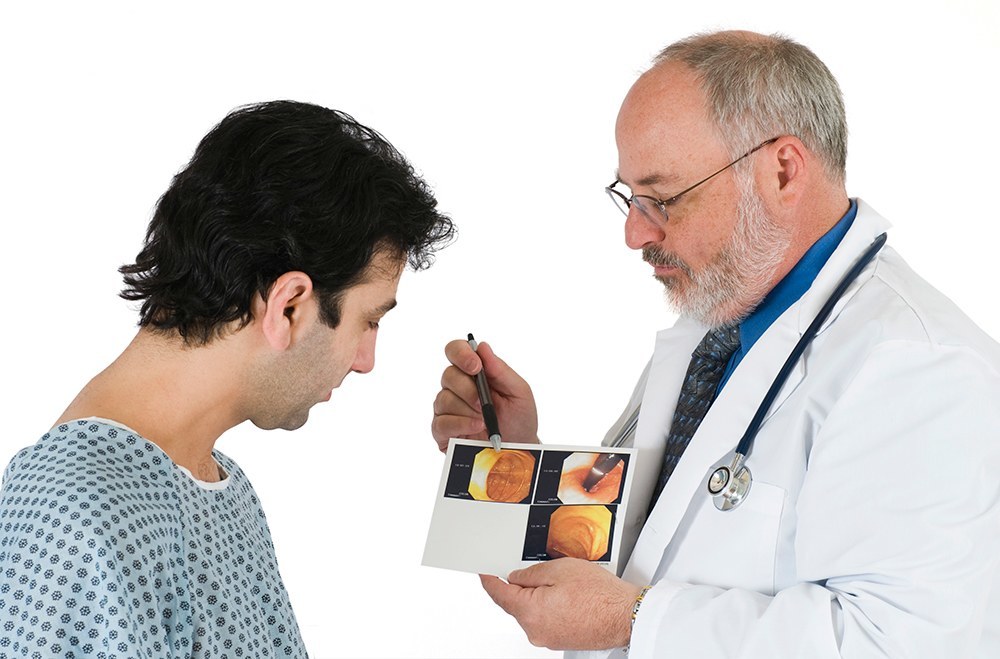 If you're worried about bowel or colorectal cancer you should see your general practitioner (GP) for advice and health care. If he or she believes it's warranted, your doctor may refer you to a gastroenterologist or colorectal surgeon who will perform a colonoscopy.
Colorectal cancer is usually slow-growing (1) and often no symptoms are evident in the early stages. However, the most common symptoms of bowel cancer include the following:
Rectal bleeding
Change in bowel habits including loose stools (diarrhoea) constipation or narrower than normal stools.
Abdominal pain
Feeling like your bowel isn't emptying completely
Stomach pain or cramps, bloating
Sudden weight loss
Inexplicable fatigue or tiredness (Anaemia)
If you have any of these colorectal cancer symptoms, see your doctor at your earliest convenience to discuss your health care. Your doctor may recommend a colonoscopy.
What exactly is a colonoscopy?
During the colonoscopy, which takes only 20-30 minutes, you are anaesthetised (with light anaesthetic) so you feel no pain. Your gastroenterologist inserts a very tiny video camera called a 'colonoscope' attached to a long, flexible tub and passes it into your large intestine (colon).
Carbon dioxide or air is then passed into your colon to distend the bowel and provide better visualisation of the colon lining – and your doctor then takes tissue samples and searches for abnormalities such as polyps. If found, tissue samples or biopsies will be taken from the polyps for further testing and usually, the polyps are removed as a precaution.
Note: Generally Day Hospitals won't allow you to drive after your procedure so arrange for someone to drive you home because you may be too drowsy.
When should you have a colonoscopy?
Cancer is not the only disease that causes the symptoms outlined above, however, rectal bleeding should never be ignored. So if you notice any of the signs, especially blood in the stools, it's wise to consult your doctor for health care and advice and for a possible colonoscopy to rule out colon cancer. Often patients book a gastroscopy the same time as their colonoscopy to assess or diagnose health problem or simply for greater piece of mind. A Melbourne gastroscopy is a simple test that allows our doctors to view inside your oesophagus, stomach, and small intestine to evaluate symptoms such as difficulty swallowing, upper abdominal pain, nausea, vomiting and reflux.
What is colon cancer?
Colon cancer (or bowel cancer) begins in the large intestine which is at the end of the digestive tract. This type of cancer usually affects older people, though it can occur in people of any age. Colon cancer usually starts as small clusters of benign (non-cancerous) cells known as polyps inside the colon. These produce few if any symptoms but can become cancerous over time.
During a colonoscopy, these polyps can be removed thus reducing the risk of them becoming cancerous.
Should I be worried about having a colonoscopy?
If your doctor or Melbourne gastroenterologist has recommended that you have a Melbourne colonoscopy, there's no need to be worried at all. You'll be sedated and won't feel a thing. Most people say preparing for the colonoscopy is very manageable and just as easy as undergoing the procedure itself.
How to Prepare for a Colonoscopy
Before performing a colonoscopy, your gastroenterologist needs to know about your health history and other conditions such as:
Diabetes
Kidney disease
Heart conditions
Allergies to medications
Pregnancy
Lung conditions
Previous colonoscopy results
Your doctor may need to know if you any take drugs that could affect blood clotting, such as Warfarin, Pradaxa, Eliquis – ie blood thinners. These medications may need to be adjusted prior to the colonoscopy.
Other preparations you need to undertake include cleaning out your bowel so the doctor can see what is there in the lumen. You will receive instruction to follow on the day before the procedure that will include restrictions on what you can eat.
You will also be provided with instructions regarding bowel preparation.
The Cancer Council of Australia (2) recommends people aged 50 to 74 who are at average risk of colon cancer, for instance, with no symptoms, precursors or family history of colorectal cancer be encouraged to participate in Australia's free National bowel cancer screening program and use the FOBT kit sent in the mail.
---
References:

Latest posts by Dr David Badov
(see all)