Our Blog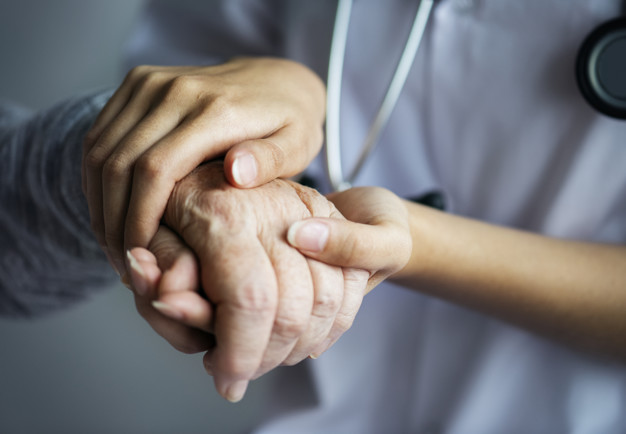 It's funny how people have no qualms about spreading horse, cow, or sheep poop all over their vegetable gardens, yet talking about human poop gets an instant 'yukky' response. Except for SBS News anchor, Anton Enus, who now loves to talk about nothing else since he did the home bowel cancer test which saved his life.
When Anton, a non meat-eater, seldom drinker, and non-smoker was just 55 (in 2016), he did the bowel screening test that comes in the mail every two years for everyone over the age of 50. He felt obliged to do it, since he had run the City2Surf as an ambassador for Sure Cancer this year to raise funds and awareness, and was a supporter of Bowel Cancer Australia. So when the kit landed in his letterbox, he did the test and posted a miniscule sample of poop. That tiny scrap of poop showed worrying signs, so the next step was a colonoscopy. During the colonoscopy, the gastroenterologist found a huge cancerous tumour. This discovery meant Anton had to go into battle for his life.
---
A colonoscopy is still the most accurate way of detecting polyps in the bowel and it's the only means of removing them. A significant number of untreated polyps will develop over time into bowel cancers.
At Direct Endoscopy, our staff can supply details about what you can do to avoid bowel cancer and how to book in for a colonoscopy.
---
The Long Road To Getting 'Better' After Bowel Cancer
A diagnosis of bowel cancer is enough to scare the pants off anyone, and Anton was no exception. But instead of going home after the shock, he went back to work, and did a live broadcast as usual. He told Yahoo Lifestyle that the reality of being told you have bowel cancer that could kill you doesn't sink in right away. After reading the news bulletin, his producer told Anton to go home until he was 'better' which would turn out to be a matter of years, not days. It meant his digestive tract would be missing a whole section, and multiple treatments would be endured before Anton was anything like 'better'.
---
Bowel polyps, which rarely produce symptoms, are commonly discovered during a colonoscopy, so the sooner you have one, the more chance you have of a life saving early bowel cancer diagnosis.
Most polyps can be removed safely from the bowel during a colonoscopy and their removal will help prevent them from becoming cancerous.
Call Direct Endoscopy today to book in for your colonoscopy!
---
A Slow Realisation About Death
Anton didn't realise just how close he was to death, or how serious and difficult the next two years were going to be. When his doctor talked to him about what could be done, suggesting major bowel surgery, Anton thought that was a bit extreme. So what were his other options? His doctor was blunt, yes, there was another option: death. Anton says that hit home like a tsunami. As he walked out of the doctor's rooms and into the hospital corridor he burst into tears. His partner was with him so he was grateful to have had a shoulder to cry on. "It was completely overwhelming," he told Yahoo. And so began the trauma of Anton's two-year bowel cancer treatment. But he finally got the all clear to return to work, still deeply grateful for that little bowel cancer testing kit that saved his life. Sadly, while Anton won his battle, bowel cancer had not left his life.
Anton's Sister Lost Her Bowel Cancer Battle
Anton's older sister didn't use the home bowel cancer testing kit and so her cancer wasn't detected early enough to save her. Her symptoms had already begun to show when she was diagnosed. Her cancer was very similar to Anton's, but she died two months after diagnosis. This further tragedy, so close to Anton's own brush with death, brought home a brutal truth – far too many people (over half of people eligible) ignore the free home bowel cancer screening test that could save their lives! Only 40 per cent of people who get the test kit in the mail do it and send it back. This means a staggering 60 per cent of people are missing out on early detection.
The sad part is that 90 per cent of people with bowel cancer can be effectively treated if their cancer is found early. Anton believes it's irrational that people don't do the test and that they should just get over the 'yucky' response. The test takes five minutes. All you do it squizzle a little stick into some poop and pop it into a bottle in the kit and send it back. You don't even need a stamp on it. It's totally free, and could be the difference between life and death. It's a no-brainer.
If your doctor has recommended a colonoscopy, or you have bowel cancer symptoms or other bowel conditions, follow these easy steps:
Step 1:Print Referral Form & take it to your Doctor
Step 2: Call us on 9781 5959 to make an appointment
Step 3:Click here to Read the Appointments Page

Latest posts by Dr David Badov
(see all)