Our Blog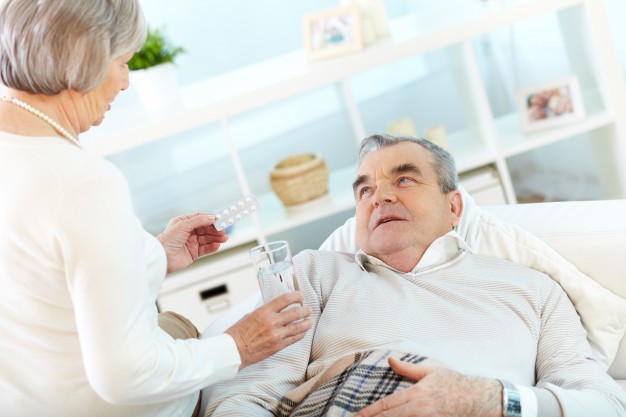 The extreme shock of hearing of a positive test result for bowel cancer following a colonoscopy forexample, would be lessened perhaps if learning it had been caught in the early stages. The chances of common cancers such as bowel cancer being caught at an earlier more treatable stage may be reduced, with new research revealing that often the diagnoses in cases of the most common cancers are being confirmed at later stages.
According to data from government organisation Cancer Australia, Cancers like Bowel cancer are often among the most advanced cancers at the time patents are diagnosed. The groundbreaking data known as the National Cancer Stage at Diagnosis, gives us new knowledge about the stages at which cancers are actually diagnosed, such as how far a cancer has spread at diagnosis stage, which in turn affects survival rates. The four stages of increasing severity of cancer range from:Stage One, localised disease, to Stage Four, metastatic disease which is more widespread.
Only 46 per cent of bowel cancers are diagnosed at an early stage.
In comparison, 82 percent of prostate cancers, 92 percent of melanoma cases, and 77 percent of female breast cancers are diagnosed early.
More positively, the data showed that bowel cancer is now detected earlier in those aged over 50, suggesting that the Australia wide bowel screening program is, in fact, making an impact. Cancer Australia CEO, Dr Helen Zorbas, recently told the ABC(1) that there was strong data indicating benefits, since those who do the test (a mail-out screening kit) tend to have less advanced cancers. The screening kit is known as a Fecal Occult Blood test, detecting the presence of hidden blood in the stool – an indication that further investigation could be required, most commonly via a colonoscopy.
Regular bowel cancer screening is one of the most powerful weapons for preventing colorectal cancer. At Direct Endoscopy our highly qualified professionals perform colonoscopies and polypectomies in our fully accredited, state-of-the-art day procedure centres.
Data Part of a Bigger Project to Map Early Detection Results in Australia
As part of a larger project where the aim is to map the early-detection results from the whole of Australia, data from 2011 will be merged with survival rate data from 2016, creating a broader picture of cancer throughout Australia and providing a missing link between cancer deaths and prevalence rates in particular demographics. The study showed that there was a higher proportion of advanced breast cancers in Aboriginals and Torres Strait Islanders, while the same demographic showed lower Stage One occurrences in bowel and prostate cancers. It also showed that in early stage diagnosis Australia was doing well when compared with Canada and the UK, according to DrZorbas.
Early Detection is Crucial in Bowel Cancer Treatment
Over 4,000 Australians per year die from bowel cancer, and in 2018 more than 17,000 new cases are expected to be diagnosed. When caught early, bowel cancer is highly treatable, but when found later it can develop without out any warning. Cancer results as the cells in the bowel lining growing too quickly. The growths are often benign, but can turn malignant over time if left untreated. These cancers can then metastasise and spread. Screenings test for the signs regardless of the presence of symptoms. Studies have shown that at home screening tests can reduce deaths from bowel cancer by a staggering 15-25 percent(2).
Direct Endoscopy has been offering high quality services for digestive health for over 20 years. We have grown to become one of the largest providers of endoscopy services and digestive health in Australia. We run four Day Hospitals in Melbourne where our dedicated and highly skilled team of specialist gastroenterologists work hard to provide high quality endoscopy and specialist services in every area of gastrointestinal and digestive conditions.
Every patient referred to us at Direct Endoscopy has access to the best in gastroenterological care regardless of their health insurance status. If you need to access any of our services:
Step1. Print Referral Form and take it to your GP
Step2. Call us on 9781 5959 to make an appointment
---
References:

Latest posts by Dr David Badov
(see all)