Our Blog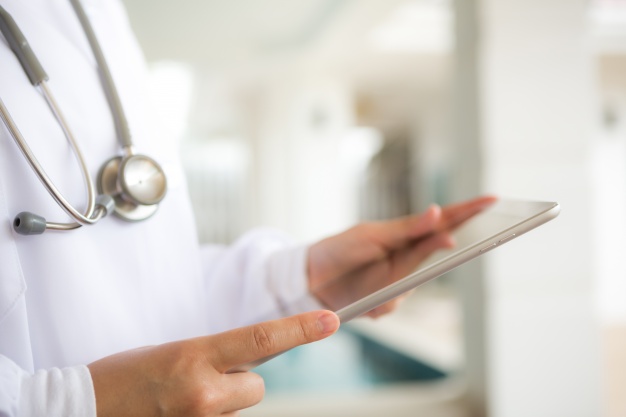 Last month we discussed various factors that increase or decrease your chances of developing bowel cancer. It is incredibly important to regularly check in with your doctor, especially if you notice any lingering digestion or bowel problems.
How to take control of risks factors to prevent bowel cancer
You can reduce your risk of developing bowel cancer by up to 25% by completing a FOBTevery 2 years from the age of 50 to 75. You can prevent bowel cancer even further by getting a colonoscopy, but you will need a doctor to fill out a referral form.
Therefore, having regular check ups with your GP is a great way to learn about bowel cancer causes and how to prevent bowel cancer or catching bowel cancer in its early (and more curable) stages.
Doctors play an important role in bowel cancer prevention
Alan's Bowel Cancer Story About The Importance Of Having Medical Checkups
Alan had returned from working in the outback when his son suggested he had a check up due to his weight. He had a general check up (blood pressure, prostate, and bloods).
Despite not experiencing any symptoms, he asked to have a FOBT test given that he was 59 years old. He was later diagnosed as having two tumours – one large tumour low down in the rectum and one smaller tumour at the sigmoid junction. He underwent five radiation treatments to shrinks the tumour in the rectum and then had it removed via surgery.
He maintains that, "the disease is detectable, manageable and curable although at times it does test your resolve. "His story highlights the importance of getting tested, especially if you're at risk. Getting a proactive and preventative checkup may just be the decision that saves your life.
Lifestyle Choices Allow You To Take Control Of Your Bowel Cancer Prevention
Did you know that there are several lifestyle choices you can make that will reduce your risk of developing bowel cancer?
Cancer Australia recommends that you implement these changes into your lifestyle in order to prevent the disease:
Diet: You want to aim for 5 serves of vegetables and 2 serves of fruit every day. You also want to eat foods that are high in fibre which include unprocessed cereals (grains) and pulses (legumes). You also want to limit your intake of red meat, processed meat, and salt.This is because studies have shown convincing evidence of increased risk of bowel cancerwith with consumption of red (17% increased risk per 100g/day) and processed meat (18% increased risk per 50g/day). It has also believed eating a healthy diet and participating in regular exercise could prevent up to 75% of bowel cancer cases.Bowel Cancer Australia suggests that milk, garlic, and calcium have been linked to helping protect your body from bowel cancer. An added benefit of this kind of diet is that you will also look and feel better too!
Weight: Cancer Australia recommends that you achieve and maintain a healthy body weight within a BMI range of 18. To 25 kg/m2 to lower your risk of bowel cancer. It's also recommended to achieve and maintain a waist circumference of below 94cm (37in) for men and below 80cm (31.5 in) for women.
Exercise: It's recommended that you participate in at least 30 minutes of moderate intensity physical activity everyday to lower your risk of bowel cancer. It is also recommended to limit sedentary habits such as watching television as a means of preventing bowel cancer.
Alcohol: If you're going to consume alcohol, then the Cancer council has some guidelines for you. It suggest that men limit their intake to no more than two standard drinks a day, and that women limit their intake to one standard drink a day to reduce the risk of bowel cancer.
Action Steps You Can Take Immediately To Lower Your Risk Of Bowel Cancer
1. You want to aim for 5 serves of vegetables and 2 serves of fruit every day.
2. Lower your intake of red and processed meat.
3. Achieve and maintain a healthy body weight.
4. Do at least 30 minute of exercise a day.
5. Minimise sedentary activities like watching TV.
6. Limit your alcohol intake to 2 standard drinks a day if you're a male or 1 standard drink a day if you're a woman.
You'll find us conveniently located across Melbourne, with a highly experienced team of specialist gastroenterologists equipped with the latest tools and techniques to help prevent bowel cancer. Check out our website for more information or call our friendly staff.
More Information:
References:
Cancer Australia
https://canceraustralia.gov.au/healthy-living/lifestyle-risk-reduction
Bowel Cancer Australia
https://www.bowelcanceraustralia.org/risk-factors/prevention-causes?gclid=CjwKEAjwkJfABRDnhbPlx6WI4ncSJADMQqxdV0kb57aokiSMspjxIAAvadJSPcbQZQDiYmreqDLB2RoCXQfw_wcB
Health Direct
https://www.healthdirect.gov.au/bowel-cancer-prevention
Alan's Story
https://www.bowelcanceraustralia.org/bowel-cancer-stories/allans-bowel-cancer-story-diagnosed-age-59-qld

Latest posts by Dr David Badov
(see all)