Our Blog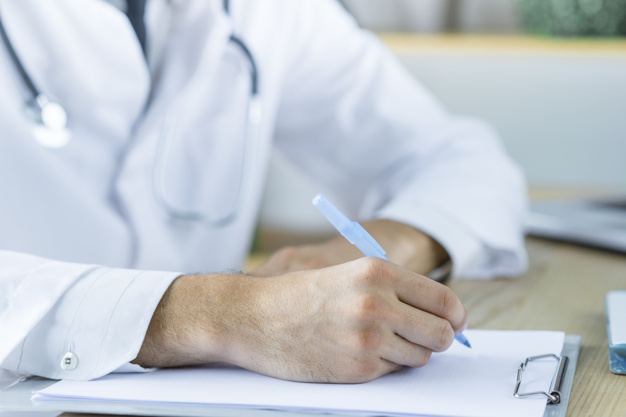 Bowel cancer is often a difficult disease to diagnose because of the intricate nature of the bowel and colon. In this article you'll learn about common bowel screening procedures that could save your life.
How bowel cancer screening can reduce your chances of developing bowel cancer
You may need to undergo different tests or procedures like a colonoscopy to locate, diagnose or rule out bowel cancer. These bowel cancer require a doctor to fill out a simple referral form.
What Tests Are There To Diagnose Bowel Cancer And Bowel Cancer Symptoms?
You can be diagnosed with bowel cancer if you present specific symptoms to your doctor, or if a screening test shows signs that you may have bowel cancer.
There are several bowel cancer tests which may be performed to investigate and diagnose symptoms.
Some of the most common methods of bowel cancer screening include:
A physical examination
This is where your doctor will examine your body and feel your abdomen for any swelling.
Your doctor may also check your anus for any lumps or swelling.
A blood test (to check for anemia)
It's likely that the blood test will measure chemicals that are found or made in your liver, as well as check your red blood cell count.
This is because low red blood cell levels (anemia) are common in people with bowel cancer, but may also be caused by other conditions.
An internal examination of the anus, rectum, and colon – and may include a sigmoidoscopy or colonoscopy
Imaging of the bowel, which may include barium enema, computed tomography (CT) scan, or magnetic resonance imaging (MRI)
Taking a sample of tissue (biopsy) from the bowel wall for examination under microscope
Will You Have To Undergo Surgery As Part Of My Bowel Cancer Test?
Sometimes bowel cancers located in areas that difficult to locate with other tests.
If this is the case, your doctor may recommend surgery to examine your small intestine and the surrounding area for signs of bowel cancer.
These procedures can involve either a large incision on your abdomen (laparotomy), or it can involve several smaller incisions (laparoscopy).
What If You Don't Have Symptoms But I Still Want To Get Tested For Bowel Cancer?
Bowel cancer can develop slowly and early warning signs often fail to present themselves.
For this reason, it's important to have regular bowel screening.
Screening is a way of testing for disease even in the absence of any symptoms.
Whilst never 100% accurate, screening for bowel cancer is a non-invasive way of allowing you a good chance of catching the cancer in its early stages when it's more easily cured.
A screening test is called a Faecal Occult Blood Test (FOBT). It involves collecting two stool samples which are then analysed to detect if there are any microscopic blood traces which would otherwise be too small for the naked eye to notice.
Current research shows that screening for bowel cancer using the FOBT test can reduce deaths from the disease by 12-25 percent.
How Delaying Getting Tested Can Let The Disease Spread
Robin Mitchell lived what he regarded as a healthy lifestyle.
He exercised regularly. Ate a high fibre diet that was low in fat, high in fruits and vegetables and consisted of little red meat.
When he drank alcohol he did so in moderation, and he didn't smoke.
In 2010 at the age of 65, he received a government issued FOBT kit.
The results came back positive for both samples.
A later colonoscopy diagnosed a bowel cancer in the caecum, and pre-surgery tests revealed an unidentified tumour on his left kidney, and another tumour on his liver.
He underwent surgery, and then completed a course of chemotherapy – and lives to tell his story today.
This goes to show the critical importance of having regular bowel screening, colonoscopies, and check ups with your GP – especially if you're at risk of developing bowel cancer.
You'll find us conveniently located across Melbourne, with a highly experienced and team of gastroenterologists equipped with the latest tools and techniques to help prevent bowel cancer. Check out our website for more information or call our friendly staff.
References
Australian Department Of Health
http://www.cancerscreening.gov.au/internet/screening/publishing.nsf/Content/about-bowel-screening
The Mayo Clinic
http://www.mayoclinic.org/diseases-conditions/small-bowel-cancer/care-at-mayo-clinic/tests-diagnosis/con-20037308
The Gastro-Intestinal Cancer Institute
http://gicancer.org.au/personal-stories/robin-mitchell
Cancer Council Victoria
http://www.cancervic.org.au/about-cancer/cancer_types/bowel_cancer/diagnosing_bowel_cancer.html
More Information:

Latest posts by Dr David Badov
(see all)