Our Blog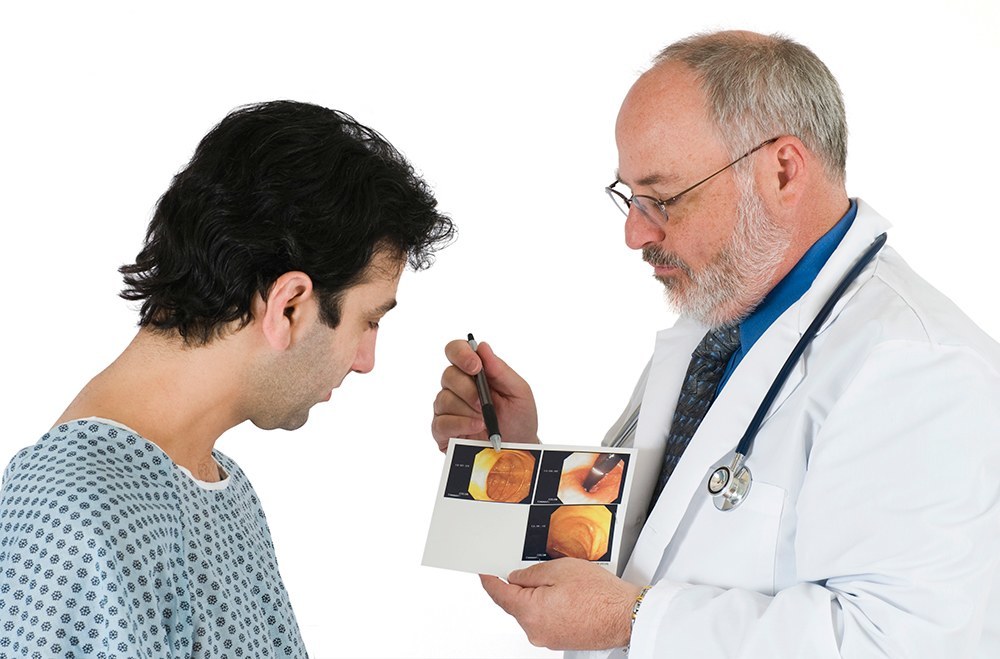 James Omond knows the thought of bowel cancer screening might be scary and sound rather distasteful, but he thanks his eventual decision to have a colonoscopy for saving his life. He knows he waited too long even though he had bowel cancer symptoms, but he also knows and that the unattractive side to bowel cancer screening is nothing compared to the physical and emotional pain of finding bowel cancer too late.

After being diagnosed in 2016 with stage three bowel cancer, James, a 52-year-old lawyer, regretted not doing the at-home, free screening provided by the Government as a bowel cancer prevention, even though he had signs of bowel cancer. He also wishes he had followed his doctor's advice and gone for a colonoscopy, even though he thought he was fine. James believes that if he had he done the simple home stool test, he could have avoided the chemotherapy, aggressive treatment, and the many major surgeries because his bowel cancer would have been detected sooner.
---
Direct Endoscopy is one of the largest providers of endoscopy services in Victoria with 20 years of experience in bowel problems –
We also have four Day Hospitals in the Melbourne metropolitan area
---

James' Bowel Cancer Symptoms
In the lead-up to his bowel cancer diagnosis, James noticed gradually worsening symptoms, and when he turned 50 he saw his General Practitioner. He had noticed some minor changes in his bowel movements but didn't for one minute think it could be bowel cancer. He told his doctor about his bowel symptoms and his doctor recommended a colonoscopy, but James was in no hurry to have the test although his symptoms worsened. James says he didn't feel a hundred per cent, but he attributed that to the Christmas season, working hard and a lot of stress.

Then in March 2016, James decided to bite the bullet and have the colonoscopy to rule out bowel cancer. By this time his bowel cancer had grown to stage three. He was horrified by the diagnosis and says on the Cancer Council Victoria website(1) the first thing he thought was, 'I've got cancer and I'm going to die.' One of the hardest parts of James situation was telling his 15 and 17-year-old daughters.
---
You will enjoy a warm and friendly atmosphere at Direct Endoscopy, with our highly qualified gastrointestinal specialists and staff offering the very best in patient care
---

James' Treatment for Bowel Cancer
James bowel cancer had spread to his lymph nodes so he needed aggressive treatment which included a series of radiotherapy, two of chemotherapy, major surgery three times, and minor surgeries on many occasions. He faced many rough times during his bowel cancer treatments, spending 16 days instead of the normal five to 10 in hospital after picking up an infection. However, despite some 'dark times' in his bowel cancer fight, James was determined to stay positive. He kept up his workouts and exercise program right through his treatments because he couldn't bear the thought of just sitting at home feeling sorry for himself.

James had a secondary cancer removed from his liver in April 2018, but still decided to 'fake it' 'til he made it, and stayed positive. He was so determined to see the bright side that he eventually found himself in the habit of saying only positive things, and eventually it spread through his entire attitude. James had what he said was the 'amazing' support of his wife, throughout his bowel cancer treatment, and he also had a group of good, long-term friends who joined together as team support.
---
At Direct Endoscopy, we're happy to see anyone with bowel problems at any time, and at short notice –
We can access the public hospital system and have admitting rights to major public hospitals
---

James' Message is: Do the Bowel Screening Test
James wanted to tell his bowel cancer story because it's a good example of the importance of bowel cancer prevention, and for people not to delay if they're told by their doctor that they ought to have a colonoscopy. He also wanted to stress the importance of completing the bowel cancer screening stool test that is free and comes in the mail. Before he was diagnosed, James had no idea of the massive impact bowel cancer would have on the community, or that he was even at risk. He considered himself healthy; he exercised and had a good diet, so would never have thought he was the kind of person who would have it, even though he had signs of bowel cancer.

James wanted to stress how vital it is for people never to delay bowel cancer screening because the longer it's put off, the more the cancer grows and spreads, which means people have to undergo more surgery and treatment to fight it. But if bowel cancer is diagnosed early, the chances of successful treatment are heightened and the need for aggressive chemotherapy and major surgery are lessened.

If you're aged over 50 and your home stool test arrives in the mail, just do it, James says. Or, if you are like James, and have symptoms, talk to your doctor and act immediately. James says: 'The test is free and sent to your home. You'd be stupid not to do it.'
Bowel Cancer Symptoms
Talk to your doctor if you have any of these possible signs of bowel cancer:
Pain: in the stomach area, abdominal discomfort or loss of weight
Gastrointestinal: any change in bowel habits, constipation, blood in stool, narrow stools, or the passing of extreme amounts of gas
The body: if you suffer from anaemia or fatigue
Factors That Increase the Risk of Bowel Cancer:
If you're over age 50
If you suffer from Crohn's Disease, Ulcerative Colitis or any Inflammatory bowel disease
If you've had bowel adenomas (polyps)
If there's a family history of bowel cancer or polyps
If you have bowel problems or your doctor wants you to have a colonoscopy, call Direct Endoscopy today on 9781 5959 and make an appointment at any of our 4 convenient locations.
---
References:
https://www.cancervic.org.au/bowel/finding-stage-3-bowel-cancer-changed-my-life

Latest posts by Dr David Badov
(see all)