Our Blog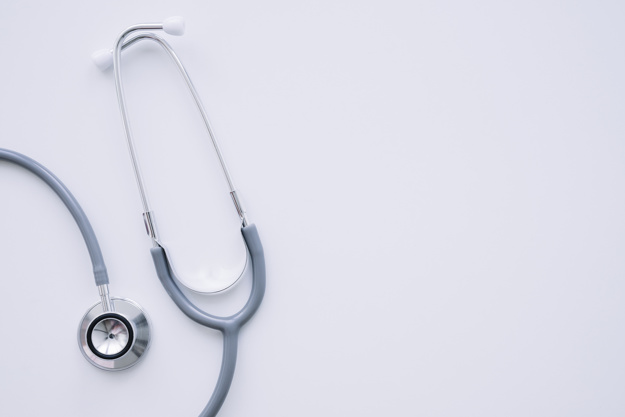 Recent studies have shown that bowel cancer rates are increasing in Australia. In fact, people born in the 1990's have twice the risk of being diagnosed with bowel cancer, and four times the risk of getting rectal cancer compared with those born in the 1950's had at the same age.
This means that it's critical for you to be aware of bowel cancer symptoms, so that you can report them to your GP or specialist as soon as you notice them.
Understanding The Early Signs Of Bowel Cancer
According to Bowel Cancer Australia, there's some very specific signs and symptoms that may indicate the presence of bowel cancer.
These include:
A recent and persistent change in your bowel habit
A change in the shape or appearance of your bowel movements
Blood in the stool or rectal bleeding
Frequent gas pain or cramping
Feeling as if your bowel hasn't entirely emptied after a bowel movement
Unexplained anemia
Rectal or anal pain
Abdominal pain or swelling
Unexplained weight loss
However, it's important to note that not everyone with bowel cancer experiences these or any symptoms.
This highlights the importance of speaking to your GP if you're experiencing any of the symptoms listed above.
Because according to Bowel Cancer Australia, 90 percent of cases can be treated successfully if diagnosed early.
Is There One Major Bowel Cancer Symptom To Look Out For?
All symptoms that we've discussed above are incredibly important factors that you should look out for and mention to your GP if noticed. However, according to Bowel Cancer Australia, rectal bleeding has been confirmed as the main symptom linked to bowel cancer.
This has come about as a result of a review of 248 published studies investigating common bowel cancer symptoms.
Jodie Elisara's Bowel Cancer Diagnosis
Jodie had been experiencing uncomfortable symptoms of bowel cancer back in 2009.
However, several GP's misdiagnosed her symptoms as being merely hemorrhoids. Then after persistently presenting her symptoms to her GP, she was eventually referred to have surgery on her hemorrhoids.
During this procedure a stage 3 tumour was discovered in her colon.
Julie Wiggins, Chief Executive Officer of Bowel Cancer Australia, commented that if her cancer had been found early, there would have been a high chance of effective treatment.
How To Get Clarity On Your Signs Of Bowel Cancer
If you believe you're experiencing signs and symptoms of bowel cancer then it's essential to book an appointment with your GP right away.

According to Cancer Australia, there are various invasive and noninvasive ways to screen for bowel cancer.
These can include:
A physical assessment (where your doctor will feel and examine your body and abdomen for any swelling
Your doctor may check your anus for any lumps of swelling
A blood test (to check for anemia and iron deficiency)
Colonoscopy to visually examine the colon – which is the best way of diagnosing bowel cancer)
Taking a sample of tissue (biopsy) from the bowel wall for examination under microscope
What Are The Risk Factors Associated With Bowel Cancer?
Even if you're not presenting any known symptoms of bowel cancer, it's still possible that you could be at risk of developing the disease.
The Australian Cancer Council lists various traits that could lead to the development of bowel cancer symptoms.
These include:
Inherited genetic risk and family history
Inflammatory bowel disease
Polyps
High red meat and processed meat consumption
Being overweight or obese
High alcohol consumption
Smoking
These are some of the kinds of factors that can increase your chances of developing bowel cancer.
Feel free to speak to your GP if you believe any of these risk factors apply to you, especially if you're between the ages of 50-74.
If you'd like to learn more about the tests and procedures used to screen for this disease, don't hesitate to contact us. We're conveniently located across Melbourne. And our team of experienced gastroenterologists are on hand and ready to assist you in getting clarity on your health.
References:
ABC
http://www.abc.net.au/news/2018-02-04/hospital-jodie-elisara-compensation-claim-bowel-cancer/9371386

Bowel Cancer Australia
https://www.bowelcanceraustralia.org/symptoms?gclid=CjwKCAiAk4XUBRB5EiwAHBLUMfyQMgfDVyGtVjYPVo8lF0a6WpqVeNWwVR7upRfRimrAKD-OYjjG2BoChDMQAvD_BwEhttps://www.bowelcanceraustralia.org/symptoms?gclid=CjwKCAiAk4XUBRB5EiwAHBLUMfyQMgfDVyGtVjYPVo8lF0a6WpqVeNWwVR7upRfRimrAKD-OYjjG2BoChDMQAvD_BwE

Bowel Cancer Australia
https://www.bowelcanceraustralia.org/latest-news/bleeding-the-main-symptom-to-watch-for-bowel-cancer-australia
Cancer Australia
https://canceraustralia.gov.au/system/tdf/publications/bowel-cancer-fact-sheet/pdf/bwl_bowel_cancer_factsheet.pdf?file=1&type=node&id=3601
Cancer Council
https://www.cancer.org.au/about-cancer/types-of-cancer/bowel-cancer/
Bowel Cancer Australia
https://www.bowelcanceraustralia.org/latest-news/bowel-cancer-on-the-rise-in-gen-x-and-millennials-bowel-cancer-australia

Latest posts by Dr David Badov
(see all)