Our Blog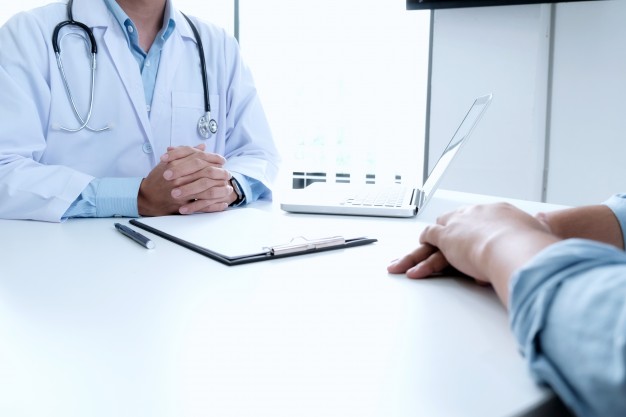 Bowel Cancer is the second biggest cancer killer in Victoria. This highlights the importance of having regular medical checkups if you believe yourself to be at risk.
How A Simple Bowel Screening Procedure Can Save Your Life Today
There are several bowel cancer tests available today which can allow you to catch the cancer in its early stages.
The problem is that oftentimes bowel cancer can be a difficult disease to diagnose. This is because of the intricate nature of the bowel and colon.
In this article you're going to learn about some of the most common bowel cancer screening procedures which could save your life. As well as the story of Evie Nicolaou who was diagnosed with Bowel Cancer at age 49.
If you do require a bowel cancer assessment, you may undergo different tests or procedures like a colonoscopy to locate, diagnose, or rule out bowel cancer. Your doctor will be required to fill out a simple referral form for you to have your test.
Evie Nicolaou's Bowel Cancer Story
Evie was diagnosed with bowel cancer at age 49. She had seen her father pass away from the disease at the age of 62, and was aware of the potential symptoms.
Her story was published in light of statistics that have showed that if 90 percent of bowel cancersbe treated successfully, if caught early.
Evie underwent surgery which left her with a colostomy bag. She now says that "I'm a stronger person, I don't worry about the little things, I'm just much stronger."
The Different Types Of Bowel Cancer Tests
You can be diagnosed with bowel cancer if you present specific symptoms to your doctor, or if a screening test shows signs that you may have bowel cancer.
There are several bowel cancer tests which may be performed to investigate and diagnose symptoms.
Some of the most common methods of bowel cancer screening include:
A physical examination
This is where your doctor will examine your body and feel your abdomen for any swelling.
Your doctor may also check your anus for any lumps or swelling.
A blood test (to check for anaemia and iron deficiency)
This is because low red blood cell levels (anaemia) and iron deficiency are common in people with bowel cancer, but may also be caused by other conditions.
Colonoscopy to visually examine the colon – this is the best way of diagnosing bowel cancer
Taking a sample of tissue (biopsy) from the bowel wall for examination under microscope
Using An FOBT Test To Screen For Bowel Cancer
Whilst never 100% accurate, screening for bowel cancer is a non-invasive way of allowing you a good chance of catching the cancer in its early stages when it's more easily cured.
A screening test is called a Faecal Occult Blood Test (FOBT). It involves collecting two stool samples which are then analysed to detect if there are any microscopic blood traces which would otherwise be too small for the naked eye to notice.
Current research shows that screening for bowel cancer using the FOBT test can reduce deaths from the disease by 12-25 percent.
The Importance Of Regular Bowel Cancer Testing
This goes to show the critical importance of having regular bowel screening, colonoscopies, and check ups with your GP – especially if you're at risk of developing bowel cancer.
You'll find us conveniently located across Melbourne, with a highly experienced and team of gastroenterologists equipped with the latest tools and techniques to help prevent bowel cancer. Check out our website for more information or call our friendly staff.
More Information:
Referenced:

Latest posts by Dr David Badov
(see all)