Our Blog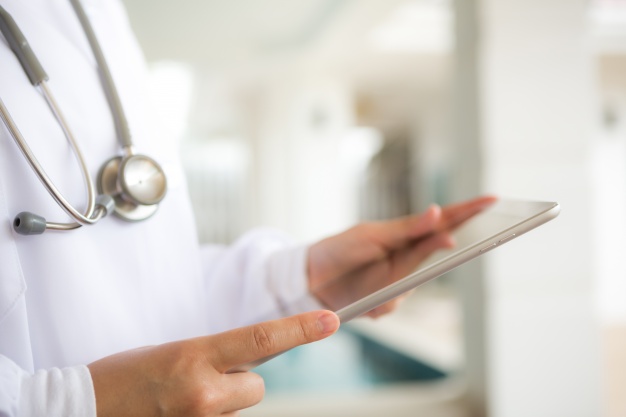 Bowel cancer or colorectal cancer (CRC) screening is the process of detecting early-stage CRCs and precancerous lesions in asymptomatic people with no prior history of cancer or lesions.
A common statement made with regard to bowel cancer screening is that "the best test is the one that gets done." It is generally better for someone who is eligible to be screened to undergo a bowel cancer test rather than not be screened at all.
The U.S. Multi-Society Task Force of Colorectal Cancer (MSTF) has long endorsed systematic CRC screening to average-risk people (persons without a high-risk family history of colorectal cancer or family history of colorectal polyps) beginning at age 50 years, but they have recently updated the bowel screening recommendations for average-risk people.
The MSTF is a panel of expert gastroenterologists representing the American College of Gastroenterology, the American Gastroenterological Association, and the American Society for Gastrointestinal Endoscopy.
Screening differs from surveillance. Surveillance refers to the interval use of colonoscopy in patients with previously detected CRC or precancerous lesions and interval colonoscopy in patients performed to detect dysplasia in persons with inflammatory bowel disease affecting the colon.
Previously the main role of gastroenterologists in the screening process was to perform diagnostic bowel examinations via colonoscopy on patients to evaluate positive results from other screening tests.
Colonoscopy is generally the test of choice for diagnostic examinations, and has recently been identified as an advanced and most accurate bowel cancer screening option.
Bowel Screening Options:
Colonoscopy
FOBT (Faecal immunochemical test)
FIT-fecal DNA test
CT colonography
Flexible sigmoidoscopy
Bowel cancer screening should begin at age 50 years in asymptomatic persons. Colonoscopy every 10 years and annual faecal immunochemical test (FOBT) are currently the first considerations for screening.
Annual FOBT is likely to be preferred in organised screening programs, similar to the free National Bowel Cancer Screening Program offered to all Australian citizens without symptoms with FOBT (faecal occult blood test). The Australian Government's National Bowel Cancer Screening Program currently provides a free FOBT kit and pathology to all Australians aged 50, 55, 60, 64, 65, 70, 72 and 74. Cancer Council urges all eligible Australians to participate.
Positioning both tests could be based on a sequential offer (colonoscopy first with FOBT offered to patients who decline colonoscopy, followed by second-tier tests for patients who decline FOBT), a multiple-option approach discussed with patients gives them the ability to choose the bowel cancer test they are most comfortable with. After all the best test is the one that gets done.
The incidence of bowel cancer is rising in persons under age 50 and should be taken seriously. Any patients with bleeding symptoms consistent with a colorectal source should be screened via colonoscopy.
More Information:
Recommendations
Adults with colorectal bleeding symptoms (PR bleeding, unexplained iron deficiency anaemia, melaena with a negative upper endoscopy) should undergo colonoscopy or an evaluation sufficient to determine a bleeding cause, initiate treatment, and complete follow-up to determine resolution of bleeding.
Persons who are up to date with screening and have negative prior screening tests, particularly colonoscopy, consider stopping screening at age 75 years or when life expectancy is less than 10 years.
We suggest that persons without prior screening should be considered for screening up to age 85, depending on consideration of their age and comorbidities.
Getting a colonoscopy is the best way to prevent or diagnose bowel cancer. Bowel screening tests are available at Direct Endoscopy. Call to schedule a consultation or book a colonoscopy.

Latest posts by Dr David Badov
(see all)