Our Blog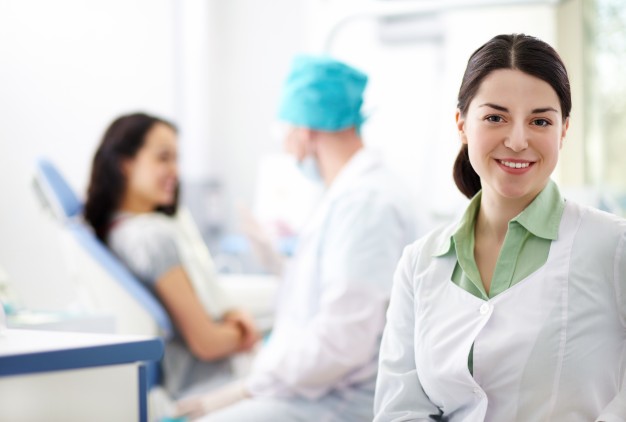 While Australian guidelines suggest bowel cancer screening should start at age 50, in the United States, the American Cancer Society (ACS) has changed their guidelines for those at average risk to age 45 for bowel cancer testing to begin. This is in response to increasing rates of bowel cancer in young and middle-aged populations. The changes were made after a major study by the ACS found, compared to those born in 1950, that for people born in 1990, the risk of bowel cancer has doubled, and the risk of rectal cancer has quadrupled. Gastroenterology experts now believe that if bowel cancer screening starts at age 45 for people at an average risk of developing the disease, more lives will be saved.

The ground-breaking changes in the US are perhaps a wake-up call for Australia's guidelines for bowel cancer screening that probably needs strengthening. Here, bowel cancer screening is recommended for people aged from 50 to 74. However, in Australia and overseas, bowel cancer rates among those aged 50 and under are rising, with an alarming 186 per cent increase in cases in adolescents and young adults aged 15 to 24 years in the past three decades.
---
Direct Endoscopy is one of the largest providers of endoscopy services in Victoria with 20 years of experience in bowel problems –
We also have four Day Hospitals in the Melbourne metropolitan area

---
The Australian Guidelines for Bowel Cancer Screening
In October 2017, the National Health and Medical Research Council (NHMRC) approved updated Australian clinical practice guidelines for the prevention, Early detection and management of colorectal cancer. The new guidelines recommend that anyone at average risk of developing bowel cancer should start bowel cancer testing at age 50-74, and continue every two years with an at-home faecal immunochemical test (FIT).

For those who are aged 76 to 85, the decision to undergo bowel cancer testing ought to be based on the person's prior bowel screening history, their life expectancy, their preferences, and their overall health. For anyone deemed a category one risk, who has at least one relative who has had bowel cancer, a reference was included for bowel screening with FIT to be considered every two years from age 45. When it comes to taking positive steps to help save lives from Australia's deadliest cancer, these changes highlight the difference between Australia and international bowel cancer testing policies. Bowel Cancer Australia has recommended that people undergo bowel screening appropriate for their level of risk, no matter what their age happens to be.

---
At Direct Endoscopy, we're happy to see anyone with bowel problems at any time, and at short notice –
We can access the public hospital system and have admitting rights to major public hospitals
---
Have Bowel Cancer Testing, You're Never Too Young
Bowel Cancer Australia, as part of the global Never Too Young Coalition, is involved in a tireless campaign for bowel cancer testing based around the fact that nobody is ever too young to develop bowel cancer. It's the third leading cause of cancer death in the world, and the second deadliest cancer in Australia, so Bowel Cancer Australia is arming people with tools and resources bring about change. A group of people with young-onset bowel cancer (#Never2Young Champions) their family and friends, are championing what matters most to anyone affected by bowel cancer and provides them with the knowledge and tools to help them become advocates for their health.

Bowel Cancer Australia believes everyone ought to be participating in bowel cancer screening that's appropriate to their level of risk, and they should have access to a colonoscopy as soon as they need one after a positive test.

---
You will enjoy a warm and friendly atmosphere at Direct Endoscopy, with our highly qualified gastrointestinal specialists and staff offering the very best in patient care.

---
The Bowel Cancer Screening Tests
Screening for bowel cancer can be done once a year in your own home with the faecal immunochemical test (FIT), or once every 10 years via a colonoscopy. To complete the bowel screening process successfully, the new NHMRC guidelines stress that a positive FIT has to be followed by a timely colonoscopy. Bowel Cancer Australia director and colorectal surgeon, Dr Graham Newstead, says for people who are in good health, with a further life expectancy of over 10 years, the updated guidelines in the US recommend they should have regular bowel cancer screening with FIT or colonoscopy until they're 75. However, those whose bowel screening has shown a positive result, or if they have bowel cancer symptoms, should have a follow-up colonoscopy, or the chance of an early detection is lost.
Bowel Cancer Symptoms

Visit your doctor and talk about your problem if you have any of the following possible signs of bowel cancer:
Pain: in the area of the stomach, loss of weight or abdominal discomfort
Gastrointestinal: any change in bowel habits, constipation, blood in the stool, narrow stools, or the passing of extreme amounts of gas
The body: if you suffer from anaemia or fatigue
Factors That Increase the Risk of Bowel Cancer:


If you're aged over 50
If you suffer from Crohn's Disease, Ulcerative Colitis or any Inflammatory bowel disease
If you've had bowel adenomas (polyps)
If there's a family history of bowel cancer or polyps
If you have bowel cancer symptoms or your doctor wants you to have a bowel cancer testing colonoscopy, call Direct Endoscopy today on 9781 5959 and make an appointment at any of our 4 convenient locations.
---
References


Latest posts by Dr David Badov
(see all)