Our Blog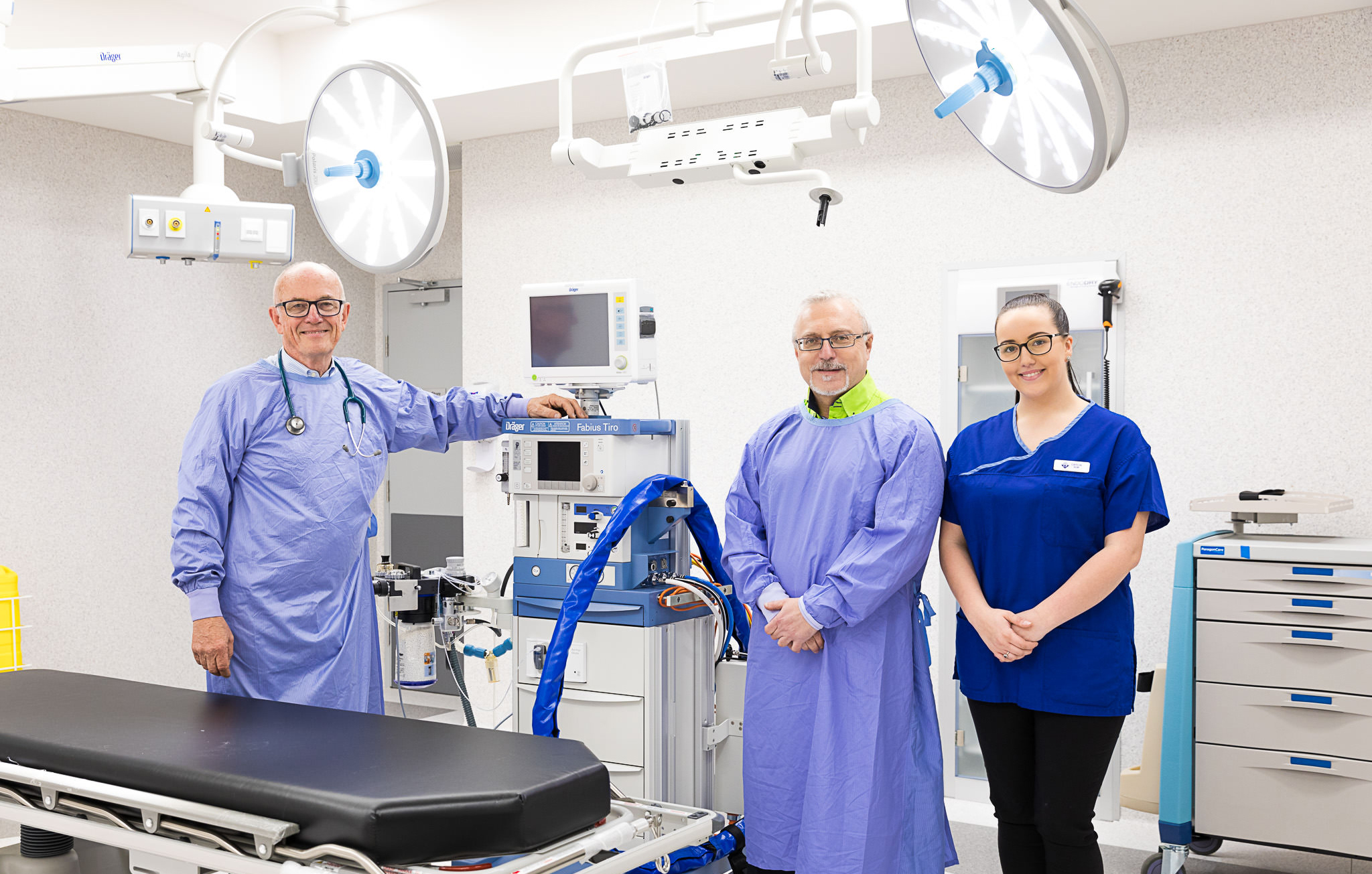 Gastroscopy / Endoscopy – A simple and effective means to assess symptoms such as upper abdominal pain, nausea and vomiting, reflux, difficulty swallowing or weight loss, by inserting a small camera through the mouth to get a clear view of the oesophagus, stomach and small intestine.
A endoscopy procedure starts with a small amount of anaesthetic, allowing you to sleep through the procedure. Then a small camera is inserted through the mouth, displaying images on a video screen – this procedure is far more effective in detecting inflammation, ulcers or early cancer. 
Gastroscopy/Endoscopy is also used to treat some condition, in order to prevent the need for invasive surgery. Conditions include gastric polyps that need removing, bleeding lesions and strictures can be stretched. Gastroscopy is also used to obtain biopsies where tumours or infection is suspected.
Colonoscopy – often recommended by doctors to assess symptoms of abdominal pain, rectal bleeding, examine for inflammatory bowel disease such as Crohn's disease and Ulcerative colitis, colon polyps (small growths on the inner lining of the large intestine, which can progress into cancer), family history of colon cancer, and generally to rule out colorectal cancer. 
This is done using a small fibre optic video instrument (colonoscope) which gives a far better view of the rectum and large intestine than X-rays, achieving more accurate results. Just as with a Gastroscopy/Endoscopy, patients having a Colonoscopy performed will be given a light anaesthetic which will allow them to sleep for the short period of time it takes to complete the procedure. 
Once the patient is asleep, a small camera is inserted, again displaying images on a video screen. Colonoscopies require specific preparation of the digestive system – you can find information regarding your preparation for a colonoscopy here.
Direct Endoscopy has been providing colonoscopy and gastroscopy procedures for the detection and treatment of digestive disorders and so much more across Melbourne for over 20 years, making us one of the largest providers of endoscopy services in Victoria. Our five state of the art hospitals are located across Melbourne's Metropolitan area, with specialist staff dedicated to helping you. Visit better health for additional information about endoscopy.
What to expect following these procedures
Whilst most people will experience anaesthetic at some point in their lives, and others will undergo anaesthesia many times, it is perfectly normal to experience some form of uneasiness leading up to your procedure.
It's important to remember that both of these procedures are simple and very rarely result in complications. Any risks will be discussed with you prior to your procedure, and your doctor will be more than happy to answer any questions you may have. Our website also has printable information available.
Because both Colonoscopy and Gastroscopy/Endoscopy require a light anaesthetic, you will need to arrange transport to and from the hospital, as this will affect your ability to drive. It is recommended you don't drive for the following 12 hours and have someone responsible keep an eye on you during this time. 
The reason it's a good idea to have a competent supervisor during this time is, although you may be perfectly capable of doing everything yourself, in the rare case complications do develop it's much safer to have someone on hand to help.
From an anaesthetics point of view, it's a good idea to stay at home and rest for 12 hours after you're discharged from hospital. Read that book you bought last Christmas or watch a season of your favourite show – your doctor will give you after-care instructions specific to your procedure for you to take home.
Direct Endoscopy has five convenient locations, boasting state of the art facilities and warm, caring staff who will take care of you from start to finish. To secure your procedure with us, you simply need to call and make an appointment, print and take a referral form to your GP, and follow our highly trained staff's instructions specific to you and your procedure. Our easy to use and informative website has information available for download, with everything you need to know just a click away!
For any questions or concerns, our friendly staff is always available for a chat, or if you would like more information visit:

Latest posts by Dr David Badov
(see all)