Our Blog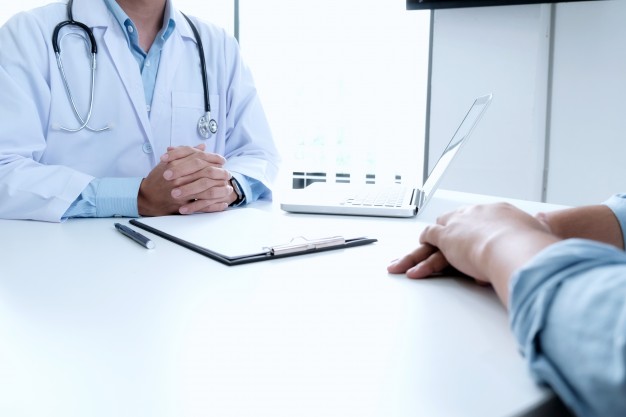 Recent research has shown that rates of bowel cancer is increasing amongst young and middle aged people.
In fact, research published by the Journal Of the National Cancer Institute concluded that rates of bowel cancer have increased 1 to 2 percent each year for people in their 20's and 30's, between 1980 and 2013.
What Is Bowel Cancer Or Colorectal Cancer?
Bowel cancer refers to malignancies that occur inside the colon or rectum. Most forms of bowel cancer begin as polyps which are small growths on an inner bowel wall.Most bowel polyps are benign and therefore harmless. However they need to be monitored by your GP because over time they have potential to develop into cancer.

This is because bowel polyps (like all polyps) are caused by abnormal cell growth. And much like cancer cells, grow through rapidly dividing cells.

Once a polyp becomes malignant (or cancerous) there is the risk that it can spread to other organs in the body.
Bowel Cancer Symptoms Are Affecting Increasingly Younger People
According to Bowel Cancer Australia, 2,000 young Australians are diagnosed with bowel cancer each year.

In fact, 1 in 7 Australians diagnosed with bowel cancer are under the age of 55.
Because of this, it's important that you're aware of the symptoms and early warning signs of bowel cancer. So that you can seek advice, testing, and diagnoses from your GP.
The important thing to remember is that if caught early, 90 percent of bowel cancer cases can be successfully treated.
Here are some more facts and data surrounding the issue of bowel cancer in young people:
15,252 Australians are diagnosed with bowel cancer each year (14% of them are under the age of 55)
Of the 4,346 Australians who die from bowel cancer each year, 455 (10%) are under the age of 55
Both men and women are at risk of developing bowel cancer – with a split of 53%
Nilofer Azad, an oncologist at the Sidney Kimmel Comprehensive Cancer Center at Johns Hopkins, said that while younger people are still the least at risk, it's still essential to speak to your doctor if you're experiencing bowel cancer symptoms.

Especially rectal bleeding. Azad also noted that young people are often diagnosed at a later stage in their cancer development, mainly because they aren't getting screened as much as people aged 55 and older.
What Are The Early Signs Of Bowel Cancer?
Many young people dismiss the idea of developing bowel cancer because they believe it's an "older person's" disease.

But if you're experiencing any of the following symptoms (or any other bowel problems), then it's important to let you GP know as soon as possible.

According to Bowel Cancer Australia, the most common symptoms of bowel cancer are:
●     A recent, persistent change in bowel habit
●     A change in the shape and appearance of bowel movements
●     Blood in the stool or rectal bleeding
●     Frequent gas pain, cramps
●     A feeling that the bowel has not emptied completely after a bowel movement
●     Unexplained anaemia
●     Rectal/anal pain or a lump in the rectum/anus
●     Abdominal pain or swelling
How Can You Start Preventing Bowel Cancer Today?
It's important to become aware of the factors that can contribute to and prevent bowel cancer from occuring.

Firstly, it's important to follow the guidelines of what are called "modifiable bowel cancer risk factors" – which include diet and physical activity.

As well as non-modifiable risk factors such as your families cancer history or genetic disposition.

According to Bowel Cancer Australia, some measures you can take to reduce your risks of developing bowel cancer include:


●     Being physically active
●     Consuming wholegrain foods and dietary fibre
●     Consuming dairy products daily
●     Consuming LESS red meat and processed meats
●     Consume LESS than 2-3 alcoholic drinks per day
●     Prevent becoming overweight
●     Quit smoking


It's also critical to speak to your GP if you're experiencing any symptoms, because early detection is an essential factor in successfully treating bowel cancer. 

If you'd to learn more about bowel cancer screening procedures, feel free to reach out to our team of experienced gastroenterologists. We can be found at several conveniently accessible locationsacross Melbourne, and have the latest technology on hand to help you get clarity on your health. 

References:

Journal Of The National Cancer Institute
https://academic.oup.com/jnci/article/109/8/djw322/3053481
Washington Post
https://www.washingtonpost.com/news/to-your-health/wp/2017/02/28/colorectal-cancer-rates-rising-sharply-among-gen-x-and-millennials/?utm_term=.9d946e856ce1
Bowel Cancer Australia
https://www.bowelcanceraustralia.org/never-too-young

Bowel Cancer Australia
https://www.bowelcanceraustralia.org/understanding-bowel-cancer/signs-and-symptoms-of-bowel-cancer
Cancer Council
https://www.cancercouncil.com.au/bowel-cancer/

Cancer Council
https://www.cancer.org.au/about-cancer/types-of-cancer/polyps.html
Bowel Cancer Australia
https://www.bowelcanceraustralia.org/what-is-bowel-cancer#Whatisbowelcancer

Latest posts by Dr David Badov
(see all)