Our Blog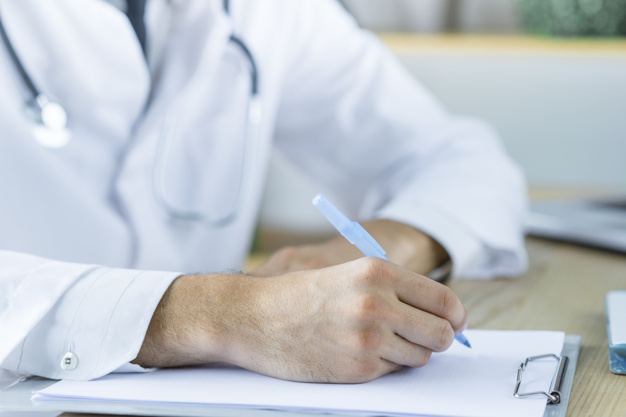 A recent survey carried out in NSW by the Cancer Institute showed that a massive 40 percent of participants were "too busy" to do the simple home screening bowel cancer test that is mailed to them, a potentially life saving test which is not exactly a fun thing to do, but is nevertheless over with in a few minutes, and simply mailed back. Perhaps afraid of what the result will be, or just not wanting to actually do the test, whatever reason – people are ignoring them, at their own risk.
Australia has one of the highest rates of bowel cancer in the whole world, with more than 16,000 people being diagnosed each year. Experts are now urging everyone over the age of 50 to complete the home test, in hopes that more bowel cancers are detected earlier in the cancer's development. Early detection is critical in survival rates from bowel cancer, over 90 percent of early detected cases are treated successfully.
A campaign targeted at people in the 50-74 age bracket urges people to participate in the screening program which is funded by the government, saying "bowel cancer kills the conversation, but it doesn't have to kill you". Everyone over 50 in Australia is eligible to receive a free bowel cancer screening kit.
Our focus at Direct Endoscopy is on quality medical services such as colonoscopy which sees us fully accredited with ISO 9002, the gold standard for quality assurance, patient care, and equipment sterilisation.
Early Detection Has Never Been More Crucial
Yearly, more than 4,000 Australians die from bowel cancer, and in 2018 it's expected that more than 17,000 new cases will be diagnosed. Bowel cancer can be treated somewhat successfully, provided it's detected in the early stages; a task which can be difficult to do without regular screening, as it often develops without any warning signs at all. Currently only 40 percent of cases are detected in the early stages. When cells in the bowel lining grow too fast, cancer begins, and while the growths are more than likely to be benign, they can become cancerous over time if left unchecked – these cancers can metastasise, spreading to other areas of the body. Screening checks the stool sample for the disease regardless of symptoms. Therefore, possible cancers are detected early, when it's much easier to treat and hopefully cure completely. Research shows the use of bowel cancer home screening tests can reduce deaths from this cancer by as much as 15 to 25 percent.
Affordable services for non-insured patients.
Our fully accredited, state-of-the-art day procedure centres are equipped with the latest medical technology, meaning every patient benefits from the world's best therapeutic and diagnostic capabilities.
Factors That Increase Risk:
Age 50 years +
Inflammatory bowel disease sufferers (Crohn's or Ulcerative Colitis)
Have had polyps (adenomas) in the bowel
A family history of bowel cancer or polyps
What's Involved In The Screening Test?
Around your birthday, if you're over 50 years of age, you will get a bowel screening kit
How To Complete The Test
Empty your bladder first, then place the paper over the toilet and poo onto it. Taking the little stick from one vial you run it through the faeces (only a very tiny sample is needed, remember it's about the size of a grain of rice), then you place the stick back into the vial and click it shut. Simple stuff.
You complete this test twice, preferably on two consecutive days. After you close the vials, write your details – name, date of birth, and the date of the sample on the vials, fill in the form and pop them all into the envelope and post it. You really can't ask for more simple instructions. The samples are processed at the lab, and the results are sent to your doctor with information as to whether or not further tests (such as a colonoscopy) need to be carried out.
What If My Test Comes Back With A Positive Result?
In the event your bowel screening test returns a positive result, you will need to talk to your doctor. They might suggest some more tests to identify the exact cause of the bleeding; the usual test for this is a colonoscopy. Other conditions can sometimes cause bleeding in the bowel such as,haemorrhoids, inflammation or polyps.
Beyond Early Detection
If you are experiencing bowel cancer symptoms such as a change in bowel function, blood in faeces, abdominal discomfort, or if you have a family history of bowel cancer then you should discuss it with your doctor. Your doctor will recommend a treatment option such as a colonoscopy to determine the cause of your symptoms.
Ways to reduce your risk of bowel cancer include:
Eating healthily
Quitting smoking
Drinking less alcohol
Exercising Regularly
Monitoring any symptoms with your doctor
If your bowel screening kit comes back positive and you or your doctor feel you need to have a colonoscopy:
Step1. Print Referral Form take it to your Doctor
Step2. Call us on 9781 5959 to make an appointment
---
References:
https://www.sbs.com.au/news/australians-too-busy-for-bowel-screening
https://www.sbs.com.au/news/australians-too-busy-for-bowel-screening
http://www.abc.net.au/news/health/2018-04-17/bowel-cancer-screening-test-why-you-should-do-it/9666190?pfmredir=ms
http://www.abc.net.au/radionational/programs/breakfast/low-participation-in-free-bowel-cancer-screening-kit-program/9661824
https://www.bowelcanceraustralia.org/latest-bowel-cancer-news

Latest posts by Dr David Badov
(see all)