Our Blog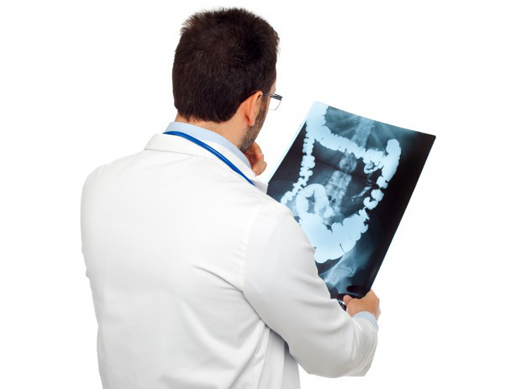 Even the Queen of England poops! So now you know. Another thing you should be aware of is that most people think bowel cancer only happens to older people, and only older people die from it. The truth is, the rates of bowel cancer-related deaths in people aged from 25 to 29 are rising in Australia. It is, alarmingly, the most common cause of death in this age group.
According to a blog by Nkayla Afshariyan published earlier this year on Triple J Hacks, Dahlia Matkovic is one of the lucky ones. When she was just 27, her doctor diagnosed her with stage three bowel cancer, and a bowel cancer test saved her life. She now proudly wears an ileostomy bag to collect her poop. At the end of September 2018, Dahlia noticed her poop was reddish and looked as if she had been eating beetroot, and the next week she was pooping blood. Her GP ordered some bowel cancer screening tests to see what was happening in her bowel. In a little over a week after she noticed the blood in her poop, she had surgery to remove the bowel cancer. The bowel screening had saved Dahlia's life.
---
To view the large intestine and the rectum, the bowel cancer test known as a 'colonoscopy' uses a colonoscope, which is a small fibre optic video instrument.
Direct Endoscopy has provided quality bowel cancer testing services and specialist treatment in the area of digestive health for over20 years.
We have four Day Hospitals in the Melbourne metropolitan area.
---
Living With an Ileostomy Bag
Dahlia told Hack she had only lived for two days with the knowledge that she had cancer in her bowel and then spent seven months having chemotherapy and dealing with an ileostomy bag. The bag was necessary after the surgeons took 30cm of her bowel. She had to learn how to change the bag, to take supplies with her everywhere she went in case she had an 'explosion', and she had to work out what clothes she could wear. But Dahlia faced the challenge, leapt over all the obstacles, embraced her condition, made her bag part of her life and added it to her fashion style. She is forever grateful for having the bowel screening test.
In Australia every day, 103 people die from bowel cancer, making it the country's second-deadliest form of the disease. There are many suspected and known bowel cancer causes including hereditary factors, diet, and lifestyle. That's the reason Bowel Cancer Australia encourages people to "give a shit about your bowel" and not only for bowel cancer awareness month in June each year, but every day. If bowel cancer signs are heeded and the cancer is detected early through screening, 98 per cent of bowel cancers can be treated successfully, but sadly, only about 50 per cent of cases are found early, according to Bowel Cancer Australia.
---
At Direct Endoscopy, we are committed to affordable, accessible and comprehensive bowel cancer testing for all patients –
All patients referred to us have access to the best in gastroenterological care, regardless of their insurance status.
---
Bowel Cancer Symptoms
Colorectal surgeon and Bowel Cancer Australia's Director, Professor Graham Newstead, recommends that people become aware of changes in their bowel habits. And if something seems different or not normal, such as bleeding, stomach pain, sudden weight loss or tiredness for more than a fortnight, he urges people to see their doctor as soon as possible. People should tell their doctor about any history of bowel cancer or polyps in close family members, and bowel cancer testsmay be advised to rule out the disease. Colonoscopy is the best way to detect polyps and it is the only means of removing them from the bowel. The bowel cancer symptoms listed below can be investigated using Direct Endoscopy's bowel cancer testing procedures:
Changes in bowel habits (e.g. protracted diarrhoea)
Blood in the stools
Rectal bleeding
Colon and bowel polyps
Lower abdominal pain
Screening for colon cancer (colorectal cancer)
Screening for bowel cancer
Professor Newstead encourages young people to learn potentially life-saving details about bowel cancer and get to know the symptoms and risk factors such as lifestyle, diet, and family history. He urges young people to also act without delay and seek medical advice for bowel cancer screening if they have symptoms. If you're over 50, do the test that comes in the mail!
Stay Healthy and Lower Bowel Cancer Risk
Your risk of developing bowel cancer may diminish if you follow this advice:
Avoid eating processed meat
Limit your consumption of red meat (eat under 500g cooked a week)
Eat whole grains and foods naturally high in fibre
For 30 minutes each day be physically active
Quit smoking
Depending on your risk level, get screened
If you drink alcohol, cut back (alcohol causes cancer)
Avoid increasing your waist measurement
Try not to gain weight
Lose weight if you need to do so
Dahlia has become an ambassador for the Jodi Lee Foundation(1) and tells her story to help young people understand their bodies and to know the bowel cancer signs so they can be proactive and get early treatment. While Dahlia was having chemotherapy, she wore costumes and started a comedy called chemo themeo to shed some light into the cancer ward and to make her experience positive. She made other patients laugh when she wore a crab costume and was happy if dressing up made only one person smile. Her main message is, never assume you're too young to get bowel cancer.
If you have any of the above bowel cancer symptoms, or if you suffer from any other conditions such as diverticulitis, Crohn's's Disease, or irritable bowel disease, don't delay in seeking medical advice and having a bowel screening test. To help prevent bowel cancer, follow the advice about diet, consuming enough fibre and exercising, and get screened; it could save your life, just as it saved Dahlia's. At Direct Endoscopy in Melbourne, there are no wait times, so follow these simple steps:
Call Us Today 9781 5959
Step 1:Print Referral Form & take it to your Doctor
Step 2: Call us on 9781 5959 to make an appointment
Step 3:Click here to Read the Appointments Page
---
References:

Latest posts by Dr David Badov
(see all)